NitroPress DS 2.0 - Compatible with your existing NitroPress
Style
Docking Station Only ($369)
Docking Station + NitroPress dispenser ($499)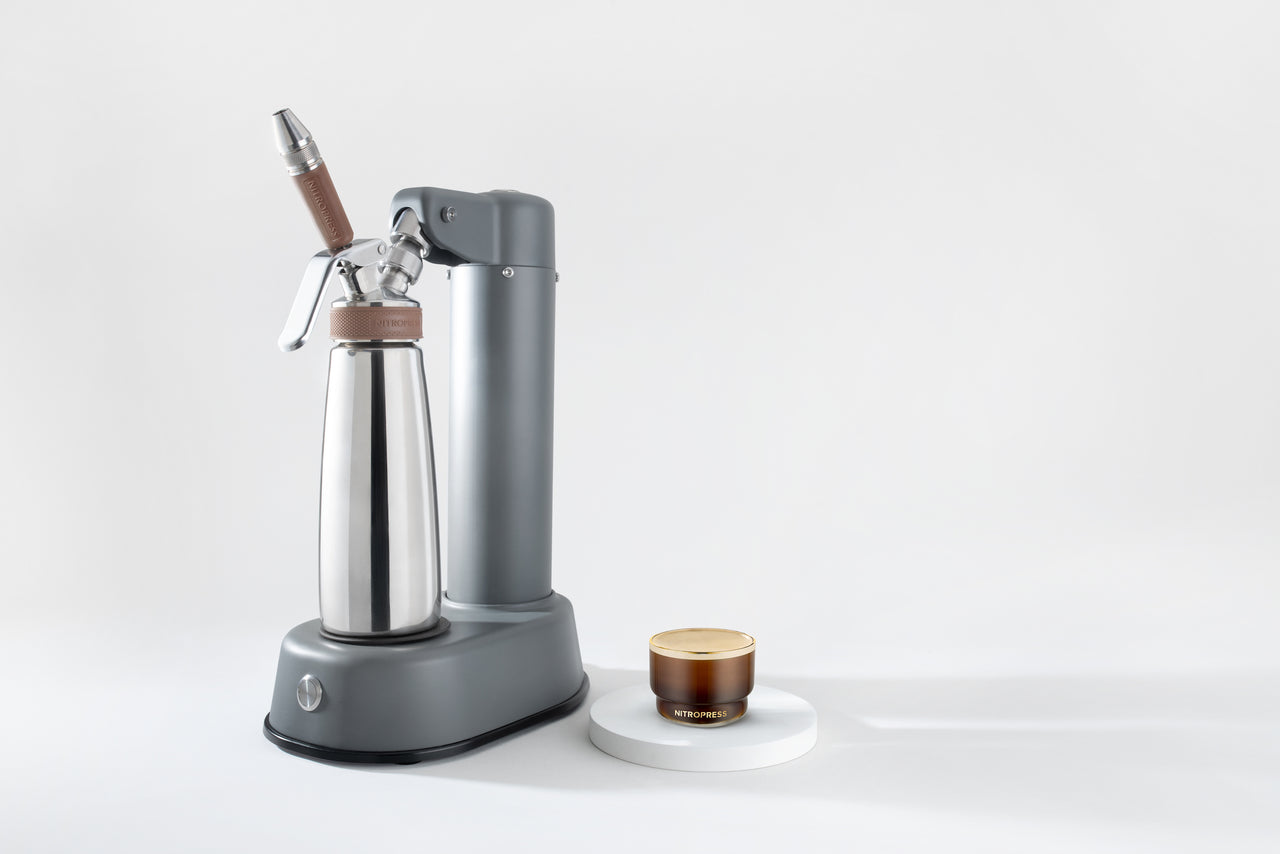 Product Description
Pre-orders are now open. Estimated delivery is February 2024. Join the nitro movement today! 
NitroPress DS 2.0 Pricelist 2023
Option 1 - Docking Station only - MSRP USD $369 (not available)
Option 2  - Docking Station Including NitroPress Dispenser (Stainless Steel model) - MSRP USD $499

PRODUCT OVERVIEW
We've spent the past few years designing and developing the world first nitro docking station to provide unlimited power for our flagship NitroPress. Nitro Coffee and other culinary creations are now available on demand, at the simple press of a button. No more single use chargers, no more waste. The environmentally friendly solution has arrived.

Box Contents include
NitroPress DS 2.0 docking station compatible with your existing NitroPress (Stainless Steel or Copper)
Compatible with
The Original NitroPress (500ml only)
Copper Edition NitroPress (500ml only)
Existing science. Novel technology.
In 2018 we designed the world first nitro coffee dispenser and innovation has been part of our DNA ever since, the concept was conceived through realising the need for a sustainable and commercially effective solution to creating nitro drinks.
The design brief was simple, create an easy to use, professional grade machine that was intuitive and included all the great features of the Original NitroPress, without any of the downsides. Fill the NitroPress Pro with your favourite cold brew coffee or cocktail, screw the head unit on, dock down and pressurise. It's as simple as that. 
How to get setup
Included with the NitroPress DS 2.0 is an adaptor which is screwed on in place of the charger holder you normally use. Simply screw our patented adaptor on by hand and your NitroPress can now be charged endlessly without the need to buy gas chargers ever again.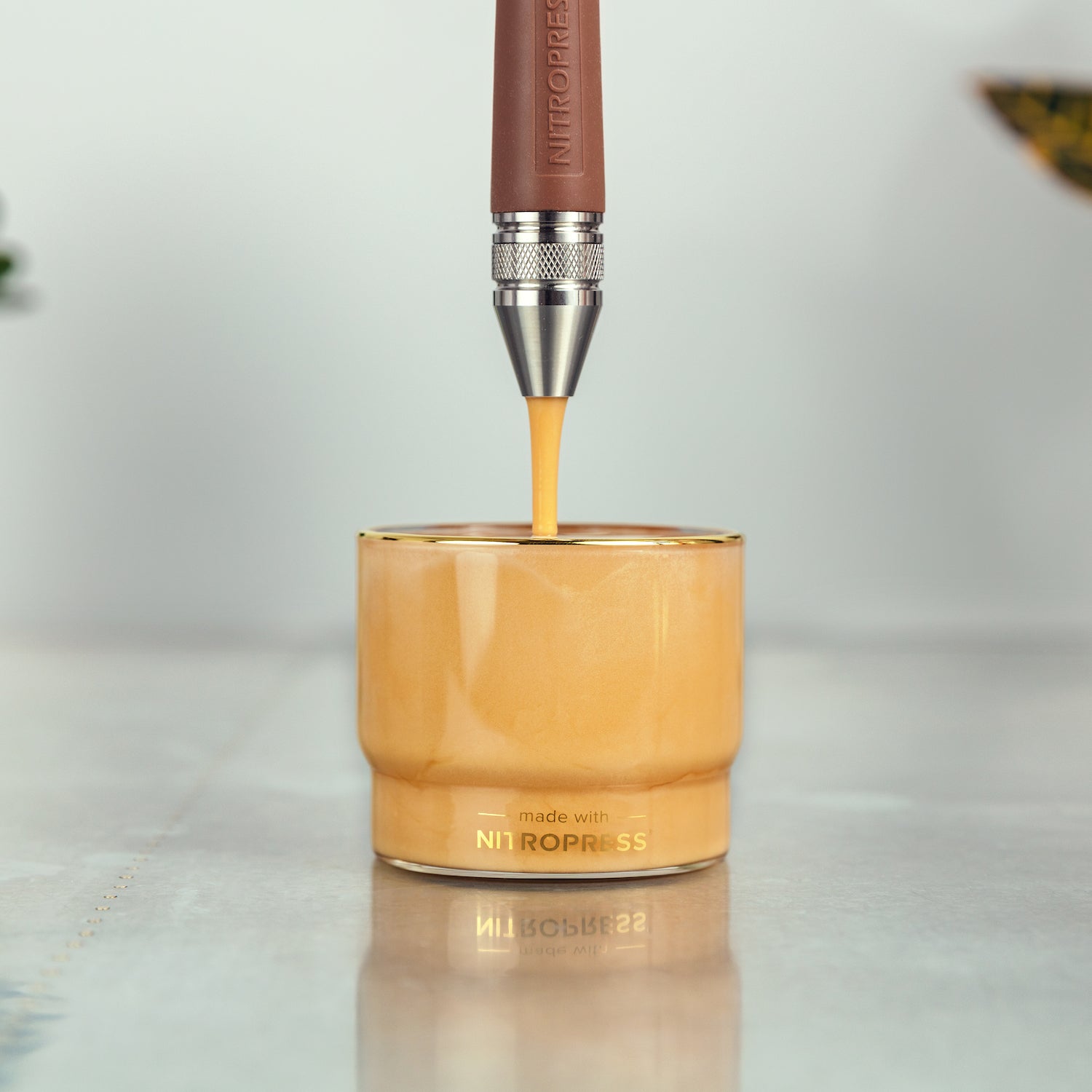 Introducing You To A World Of Nitro Flavors
If you're wondering what this "nitro" buzz is all about. Nitro refers to the infusion of nitrogen gas into beverages, resulting in a unique and delightful drinking experience.
The cool, laid-back cousin of carbonated drinks. Nitro drinks are smooth, creamy, naturally sweet. No sharp acidity or fizziness, just velvety joy for your taste buds.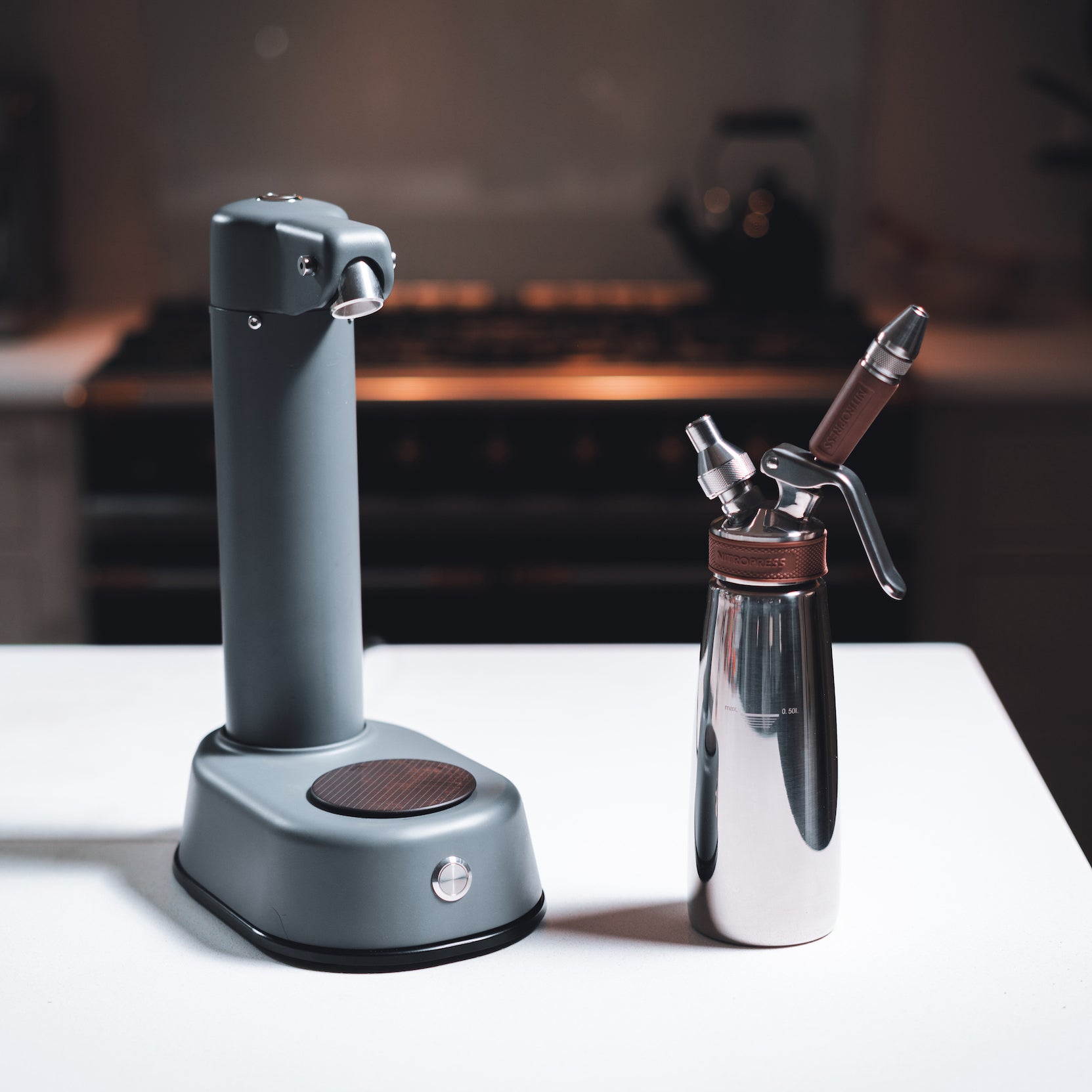 Minimalist, Compact & Fits On Your Kitchen Countertop
While Nitro Coffee is widely available at craft coffee shops worldwide, enjoying it from the comfort of your own home has been a complicated and expensive affair - until now.
Its sleek, modern design goes with any space, and it is so easy to use even your kids can have a go creating fun healthy drinks.